Social media marketing has become an essential component of any successful marketing strategy. However, the sheer volume of data and tasks can be overwhelming, and without proper tools and methods, your efforts may go unnoticed. This is where AI comes in.
AI technology is now being increasingly integrated into social media marketing, with powerful tools available to help businesses streamline their efforts and drive better results. From data analysis and content creation to advertising and influencer marketing, AI can help you enhance your overall marketing strategy and make the most out of your social media presence.
In this article, we will explore some expert hacks that can help you elevate your social media marketing game using AI. So let's dive into the role of AI in social media marketing and how it can help you achieve your marketing goals.
Key Takeaways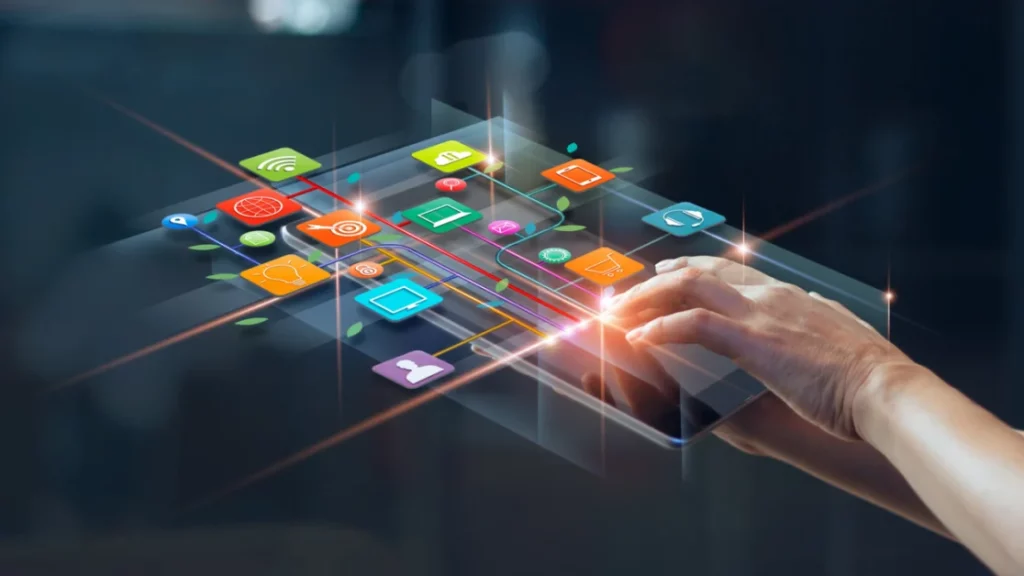 AI-powered tools can help business enhance their social media marketing strategy

AI can assist in data analysis, content creation, advertising, and influencer marketing

By leveraging AI, businesses can make the most out of their social media presence and achieve better results

AI is shaping the future of social media marketing, and it's essential to stay ahead of the curve

Implementing AI technology can be a game-changer for your social media marketing efforts
Understanding the Role of AI in Social Media Marketing
Artificial intelligence (AI) has been a game-changer in many industries, and social media marketing is no exception. AI is transforming the way businesses approach their social media marketing efforts, providing valuable insights and automating various tasks to improve efficiency and effectiveness.
When it comes to social media marketing, AI can be used in numerous ways, from data analysis and content creation to advertising and customer engagement.
The Benefits of AI in Social Media Marketing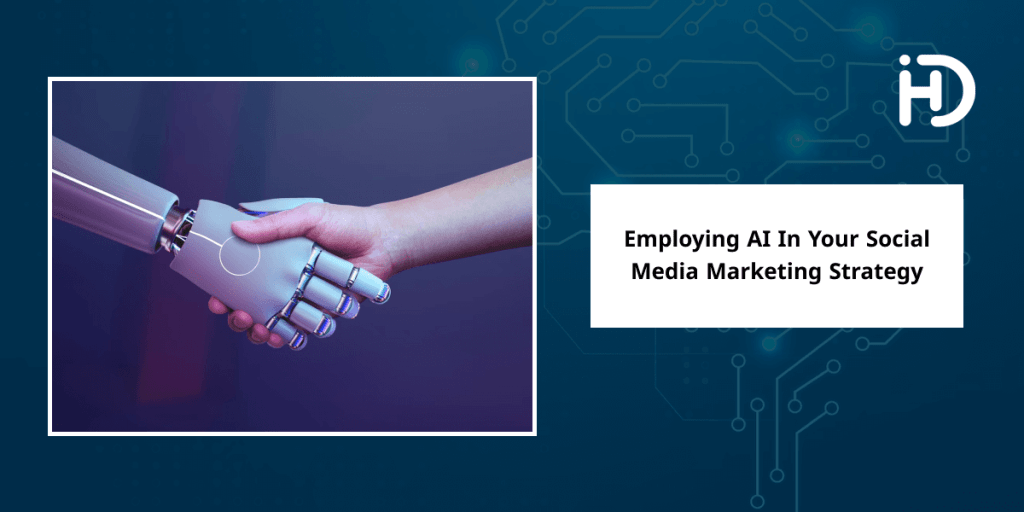 AI technology can analyze vast amounts of data from social media platforms, providing valuable insights into user behavior, preferences, and trends. These insights can help businesses optimize their marketing strategies and improve their overall social media presence.
AI-powered tools can also streamline content creation processes, from generating catchy headlines to optimizing content for maximum engagement. This saves time and resources while ensuring that the content is tailored to the target audience's interests and preferences.
Furthermore, AI can enhance social media advertising campaigns through features such as AI-powered targeting, ad optimization, and automated bidding strategies that can ensure maximum return on investment (ROI) and ad performance.
Challenges of AI in Social Media Marketing
Despite its many benefits, AI also poses some challenges in social media marketing. For one, it may not always be accurate in predicting human behavior or preferences. There is also a risk of AI-generated content coming across as impersonal and lacking the human touch that is often necessary for effective marketing.
Another potential challenge is the lack of transparency in AI algorithms. As AI becomes more prevalent in social media marketing, it's crucial to ensure that businesses maintain ethical standards, adhere to data privacy laws, and remain transparent in their use of AI.
The Future of AI in Social Media Marketing
The future of AI in social media marketing is exciting, with emerging trends such as augmented reality, voice search, and chatbots bringing new possibilities for businesses to engage with their target audiences. As AI technology advances and becomes more accessible, we can expect to see even more innovative uses of AI in social media marketing in the years to come.
Overall, AI is a powerful tool that has the potential to revolutionize social media marketing. By understanding its role, benefits, and challenges, businesses can leverage AI to enhance their marketing strategies and stay ahead of the competition in the ever-evolving world of social media.
Leveraging AI for Data Analysis and Insights
One of the key ways AI can assist in social media marketing is through data analysis and insights. With the massive amounts of data generated by social media platforms, it can be overwhelming to manually analyze user behavior, preferences, and trends. AI-powered tools can help automate this process, providing valuable insights into your audience and their engagement with your brand.
By leveraging AI for data analysis, you can gain a better understanding of your target audience and tailor your marketing efforts for maximum impact. Social media insights can help you identify popular content topics, optimal posting times, and even the most effective hashtags to use in your posts.
AI for Social Media Analytics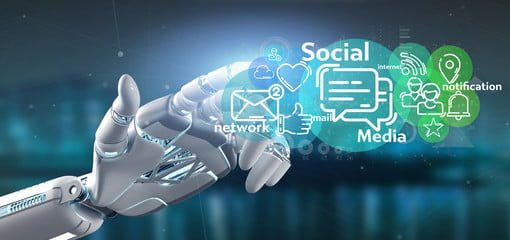 AI tools can help you track and measure your social media performance, providing detailed analytics on engagement, reach, and impressions. With this data, you can make informed decisions about how to optimize your social media strategy.
| | |
| --- | --- |
| Metrics | Description |
| Engagement Rate | The percentage of users who engage with your content (likes, comments, shares, etc.) |
| Reach | The number of unique users who see your content |
| Impressions | The total number of times your content is displayed to users |
These metrics can help you identify the types of content that resonate most with your audience and adjust your strategy accordingly. With AI-powered analytics, you can easily track your progress and see the impact of your social media efforts over time.
Sentiment Analysis with AI
One of the most challenging aspects of social media marketing is understanding how your audience feels about your brand. AI-powered sentiment analysis tools can help you identify and analyze user sentiment towards your brand, products, or services.
"We found that customers are more likely to engage with our content when we respond to their negative comments promptly using AI-powered sentiment analysis." – John, Social Media Manager
By monitoring sentiment, you can identify potential issues or negative feedback before they escalate, and take proactive steps to address them. Sentiment analysis can also help you identify customer pain points and address them with targeted content and messaging.
In Conclusion
AI-powered data analysis and insights can provide valuable information to help you optimize your social media marketing strategy. By leveraging AI tools for social media analytics, sentiment analysis, and more, you can gain a deeper understanding of your audience and engage with them on a more personalized level.